Digital Roadmap Creation
Navigate the Digital Landscape with Our Expertly Crafted Digital Roadmaps
Get Started

Next Level
A Clear Road Ahead
At The Montgomery Group, we understand that the digital landscape is constantly evolving and that it can be challenging for companies to keep up with the latest trends and technologies. That's why we offer comprehensive digital roadmap services to help our clients navigate this ever-changing landscape and make informed decisions about their digital marketing strategies.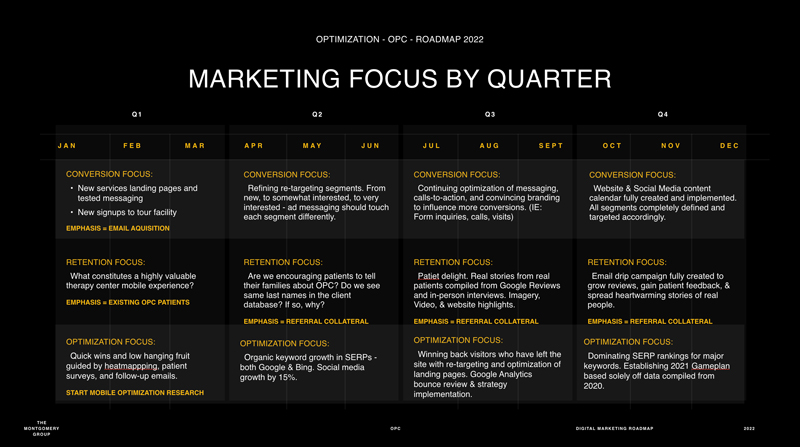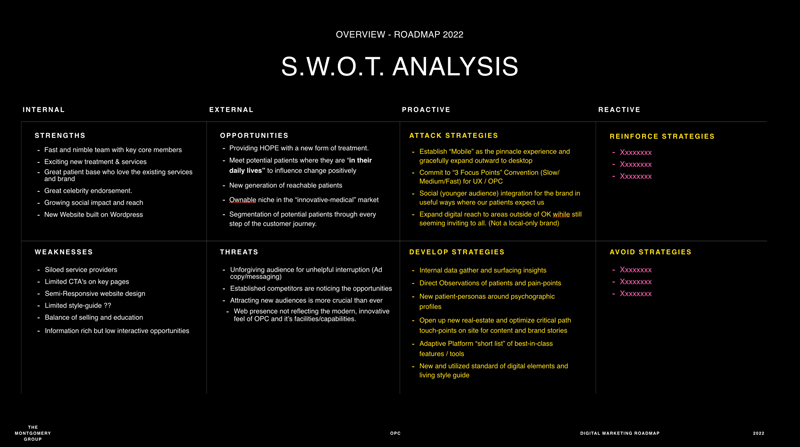 Chart the Uncharted 
A Comprehensive Plan
Our team of experts will work closely with you to understand your business goals and challenges, and then craft a personalized digital roadmap that outlines the steps you need to take to achieve success. We'll help you identify opportunities for growth, prioritize tasks, and allocate resources in a way that maximizes your chances of success. Whether you're just starting out in the digital world or looking to take your business to the next level, our digital roadmap services can help you chart a course for long-term success. So, if you want to make a digital roadmap for your company, we are the right choice for you.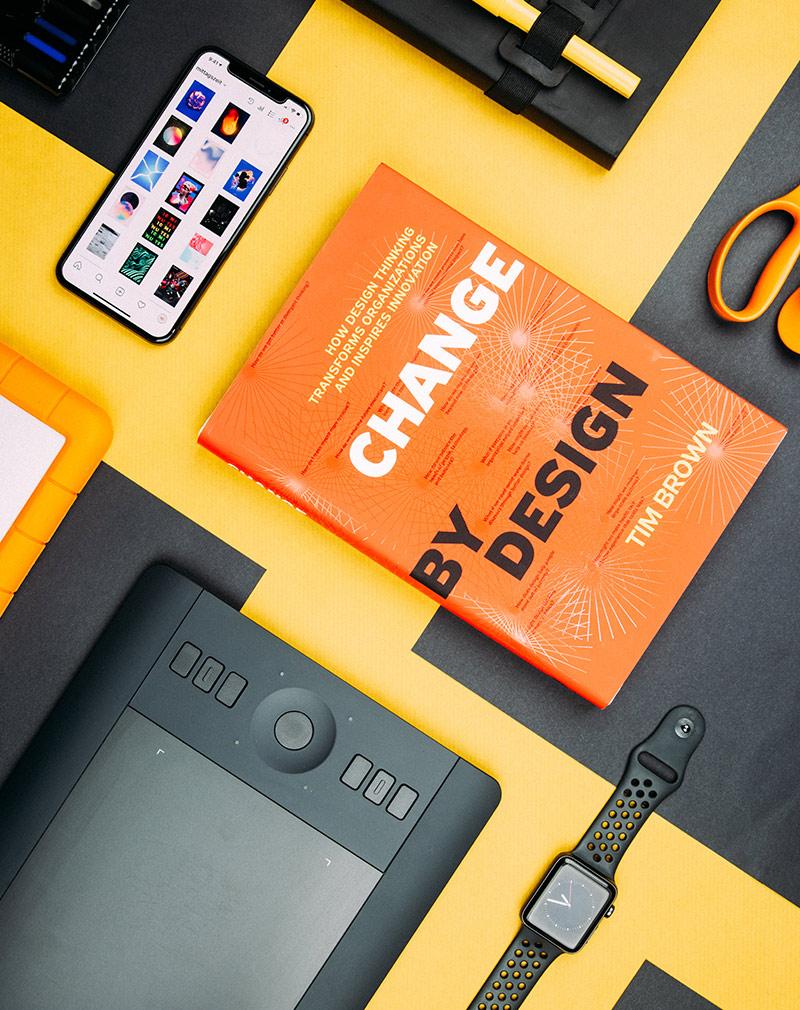 Office
Tulsa, Oklahoma
100 South Cincinnati Avenue, 5th Floor